Organize your contracts and documents
Boardeaser helps you structure documentation required to comply with laws and regulations. With automatic reminders, you keep all documents and contracts up to date. In addition, you can distribute information internally and externally – in a cyber secure way.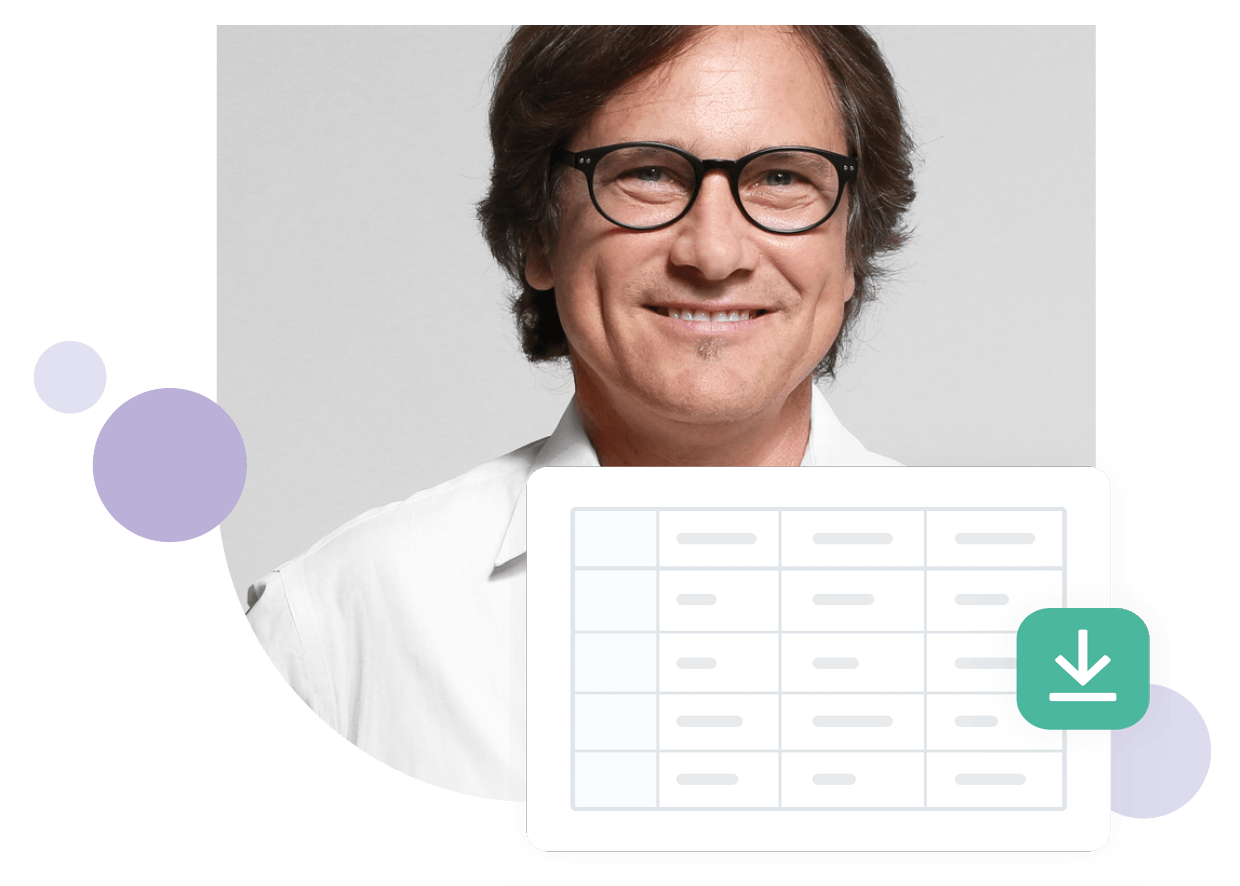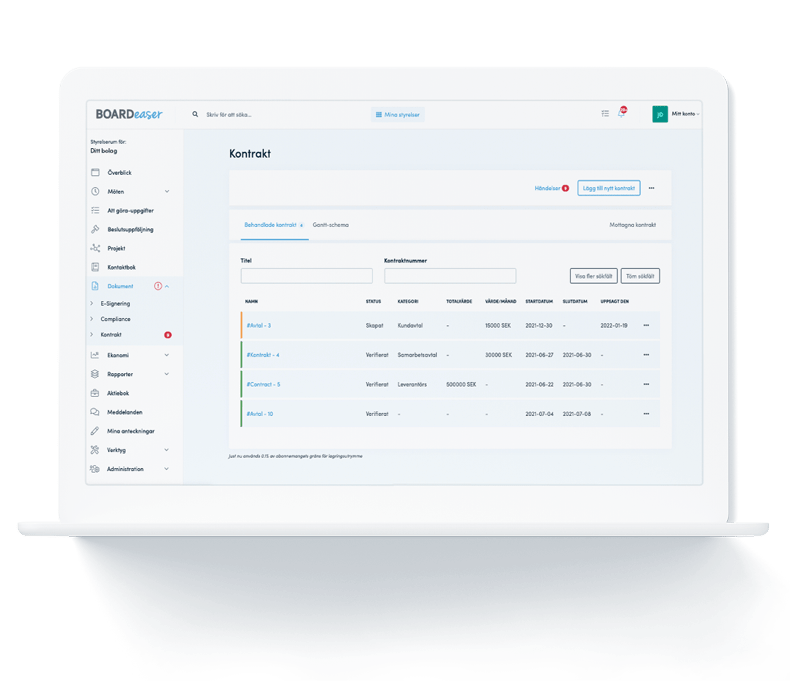 Full control – less risk.
All companies are obliged to establish structures to prevent violations of the law and regulations. If certain documentation is missing, it can entail major risks not only for the organization but also for the board, which is ultimately responsible.
We make it easy to live up to external and internal requirements.
Orderliness signals that your organization is healthy. It reduces the risks for everyone involved but also increases your company value. With good structure and compliance, you are always ready for due diligence in the event of an acquisition.
The tools in Boardeaser help you structure the documents and agreements you should have in place – ready to be shared with, for example, potential buyers, owners or accountants. In addition, those in charge receive support to keep everything up to date.
Full control with smart features.
Compliance – intelligent checklist
Easily tailor your checklist based on our suggestions. List all documents and agreements that must be in place and be kept up to date. Then specify the service life and who is responsible.
With everything in place, you have reduced the risk and got ready for Due Diligence.
According to the Share Register Act, the Board of Directors must draw up a register of shareholders with a list of shares and shareholders. Our intelligent e-shareholder makes it easy! The share register is always up-to-date and in pdf format, ready to be distributed to stakeholders. Clear overview of share ownership and the company's ownership relationship.
Manage your data in a safe and secure IT environment.
Boardeaser's platform is used by banks and noted companies, with high demands on cybersecurity. You can safely handle your data within Boardeaser's system as cyber security is one of our top priorities. We are GDPR compliant.
Boka demo idag och testa vår plattform i 30 dagar utan kostnad!
Helt gratis och utan krav
Vill du veta mer om hur vår plattform kan hjälpa dig i ditt styrelse-, lednings- eller ekonomiarbete?
Under en demo får du bland annat: 
skräddarsydd genomgång av plattformens funktioner
svar på dina frågor och funderingar från en av våra experter
tips på hur du kan jobba smartare (istället för hårdare)
Efteråt får du möjlighet att testa vår plattform i 30 dagar utan kostnad. Du förbinder dig inte till något, abonnemanget avslutas automatiskt efter testperioden om du inte väljer att fortsätta. 
Boka en demo genom att fylla i formuläret till höger. Vi återkommer så snart vi kan med förslag på tider.
Skicka in formuläret för att boka en demo
Vi återkommer inom kort med förslag på tider för en demo.