Board portal for experienced professionals – and new members
Boardeaser Board Portal combines user-friendliness with unbeatable functionality. Intelligent features helps you fulfill your duties as a board member Safe, efficient and available around the clock.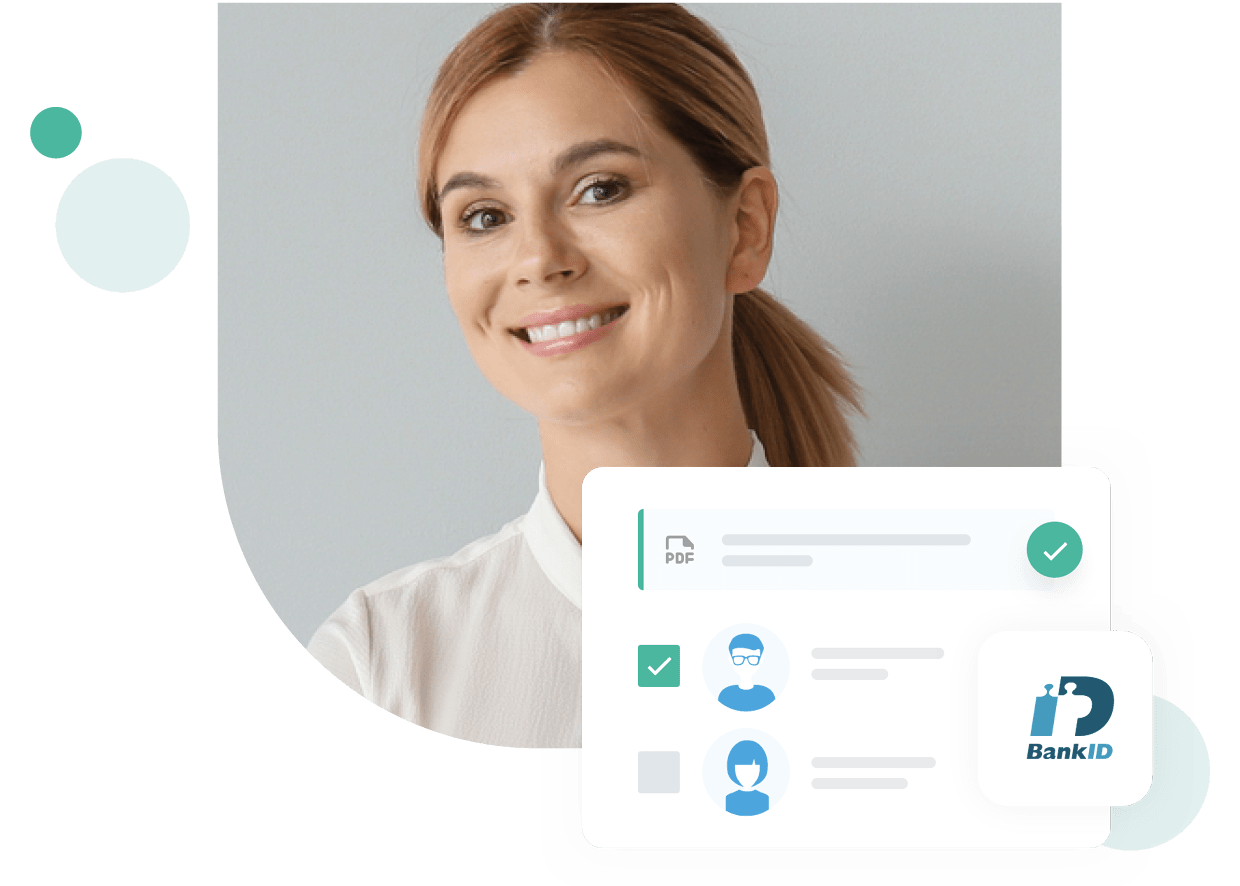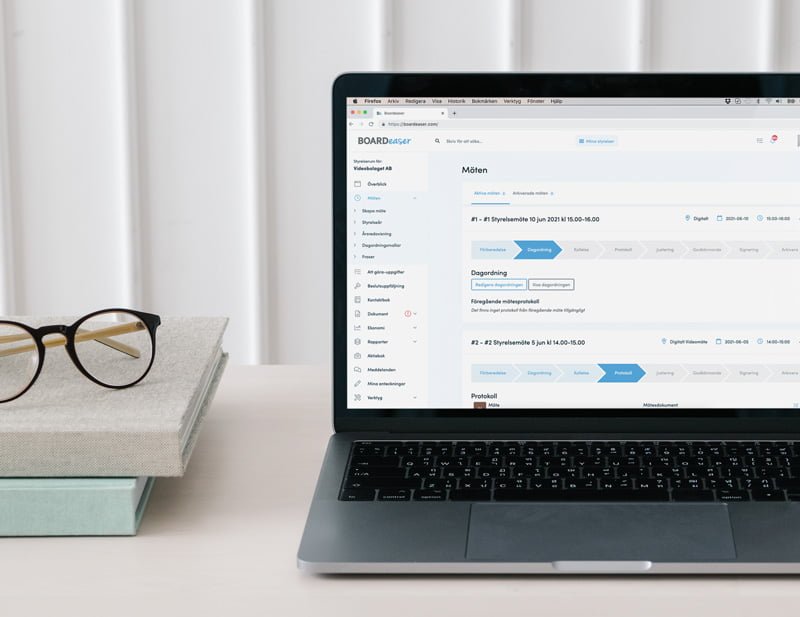 Easy to get things done – in time
Our Board Portal helps you fulfill your duties and work according to common practice. Boardeaser's meeting process is so intuitive that all members get started quickly, regardless of experience. Knowledge is built into each part to make it easier for the entire board. By working in our board portal, all members can raise the level of their board work.
"As someone who has several board assignments, I quickly get an overview of my company portfolio in Boardeaser's board portal."
Petra is professional chairman of the board, in Bengt Dahlgren Göteborg AB.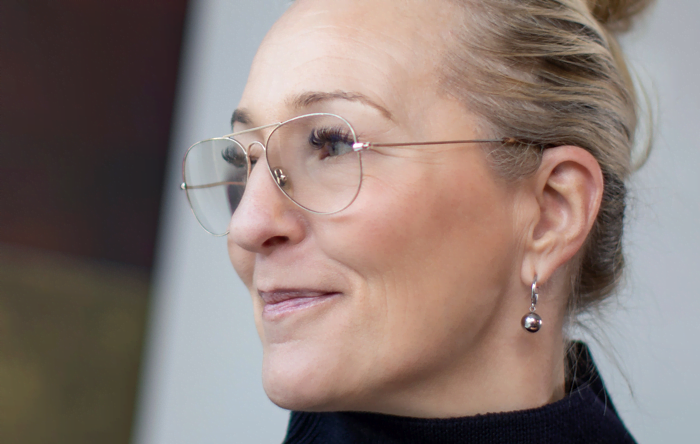 This is how our board portal gives full control.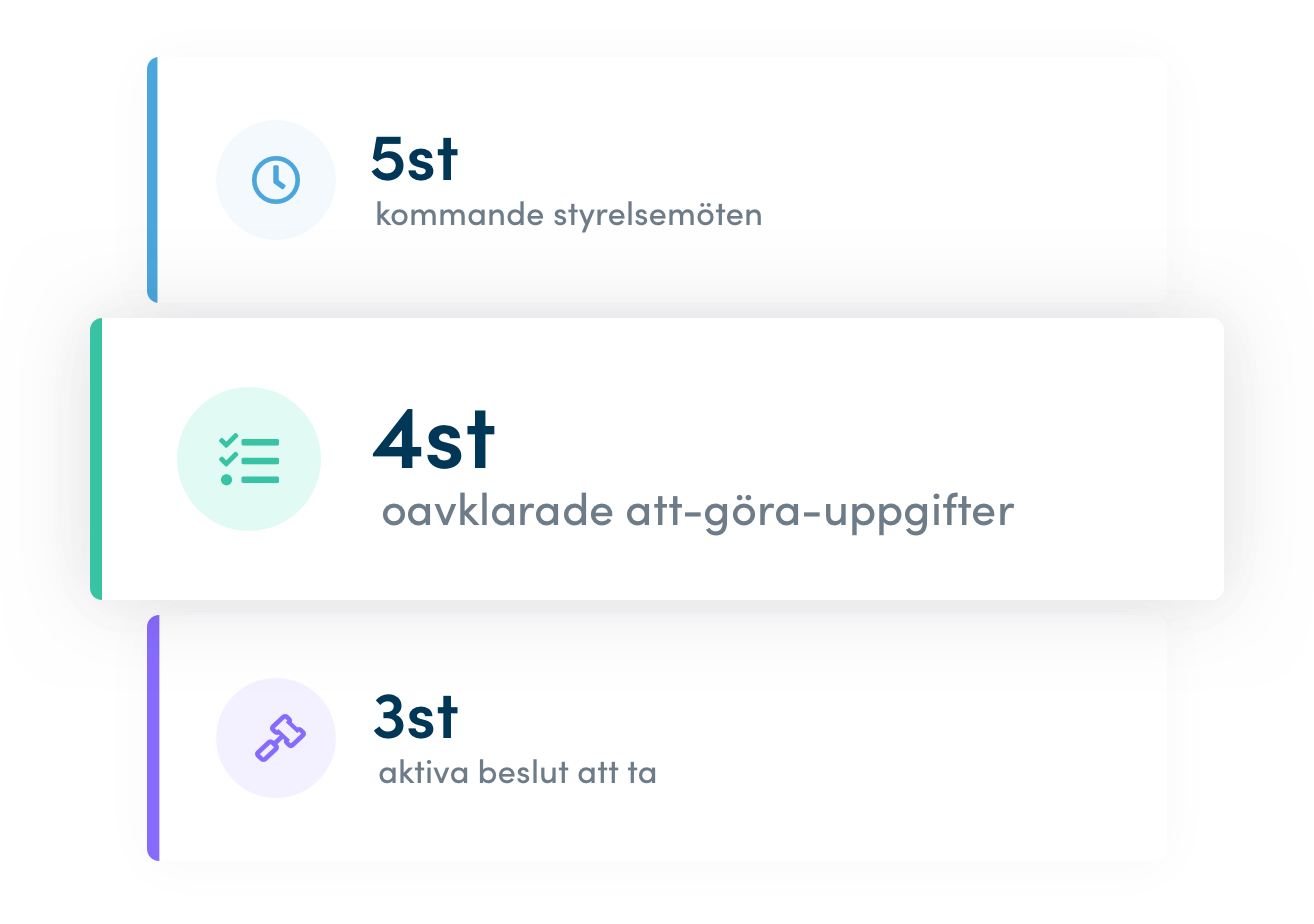 As a board member, you can become personally responsible for the company's duties. Our board portal is a support to fulfill your responsibilities. With everything gathered in one place, it is easier to be well-read and familiar with the business's situation.
The board portal acts as an assistant. Automatic reminders and template tools ensure that you are always up to date and can carry out your work according to practice. You can focus on your mission while the board portal keeps track of times, activities, and to-dos.
In our support center there are guides and video instructions around the clock. Our product experts are available to help you solve problems, get started and deepen your knowledge. Ask a question and get a quick answer from our support team in Stockholm.
Feel safe in a board portal with the highest security.
A board of directors handles sensitive and business-critical information. The level of security in Boardeaser's board portal is the highest for you to be able to safely manage the board's data. Your board of directors gets complete control over distribution. Everything is done on a secure and encrypted platform, accessible only to those users to whom you give permission. We are GDPR compliant.
A board portal full of intelligence.
Dashboard for quick overview
In your personal dashboard, you can quickly see the status of all meetings and to-dos. Do you have several board assignments? Easily switch between your boards in the menu. Here you get updated information about what has happened on your boards and what is on your to-do list. All summarized in a clear overview.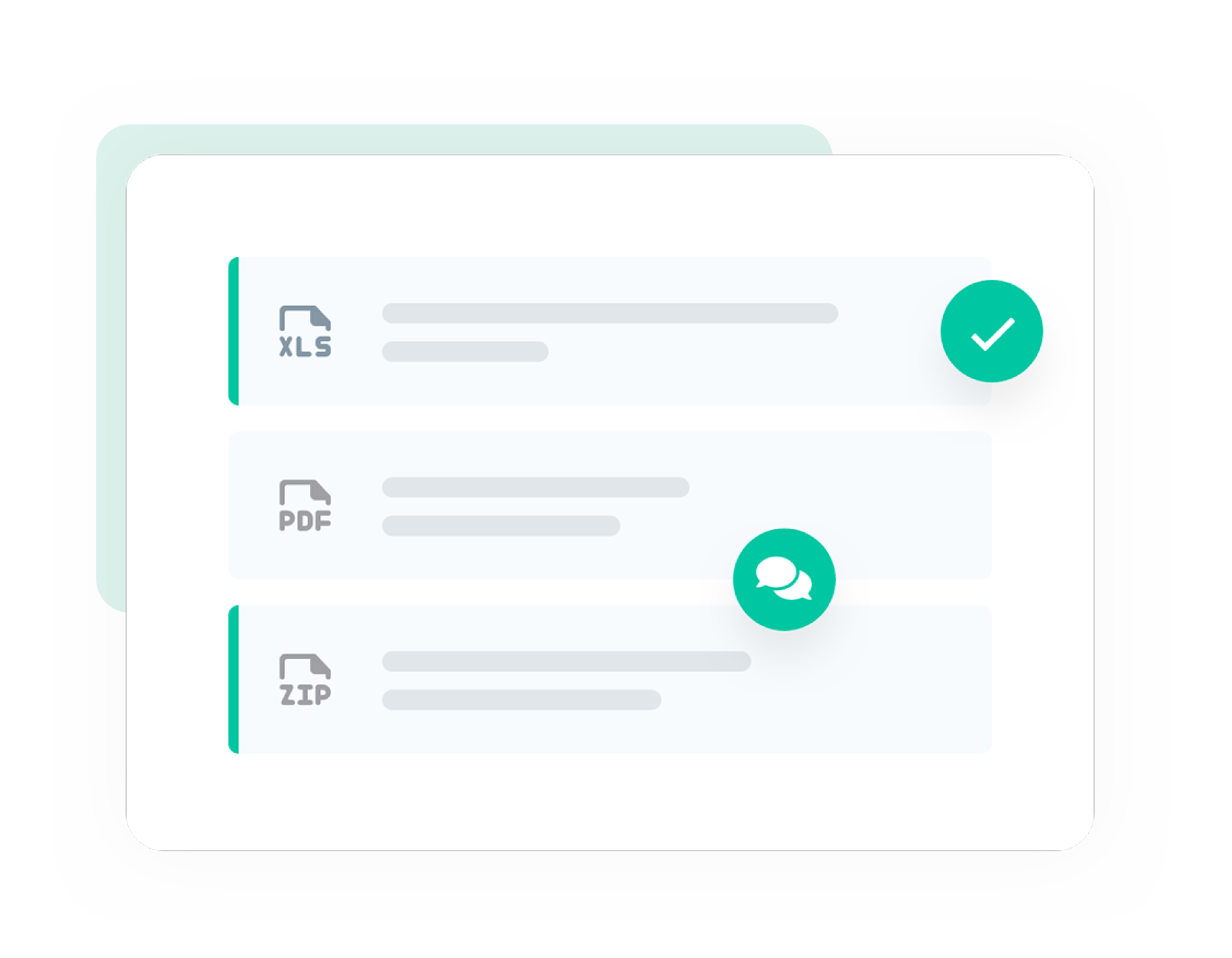 Secure document and contract management
The document archive is equipped with smart functionality so that the board has control over all material, even over time. See all version history and who has read what. With all documentation gathered in the board portal, new members can quickly familiarize themselves with the board's work.
Permission levels give control over your information
In the Boardeaser board portal, you can easily control which permission level different users should have. The permission feature has custom levels from full permission to limited read access. It is you and your board that control access to your information.
Legally binding e-signing
E-sign board minutes, agreements and documents with BankID. Avoid time-consuming paper documentation – all signed documents are saved in your archive with a signing certificate. The board portal helps you collect the required signatures.
Our template tools for agenda, minutes and notices streamline meeting administration. We suggest standard phrases for a uniform and accurate documentation. In Boardeaser Board Portal, it is easy even for beginners to do the right thing!
Manage your board evaluation directly in the portal using templates. Easy to create, deploy and compile.
Our app simplifies the preparation for the next meeting. Constant access to all board documents in your iPad or iPhone.
Develop your board knowledge.
In our blog you can read about tips, trends and news in board work. We also write about corporate governance in general – welcome!
How much does a board portal cost?
Boardeaser has subscriptions for associations and companies of all sizes. Our board portal has a flexibility that allows us to offer customized product packages and prices. All to meet the needs of your particular organization. In short – you only pay for what your board needs.
See our price examples or contact us for a custom quote.
We show you our board portal – completely free of charge.
Book a video meeting with us, and we will show you the portal's functions and our different subscriptions. Completely free of charge and no obligations! Fill in the form and we'll get back to you shortly to book a time!