Automated financial analysis
Upload an accounting file from your financial system and Boardeaser will automatically present your data and key figures in intuitive and beautiful graphs and tables. Get budget proposals and automatically compare your results to your budget.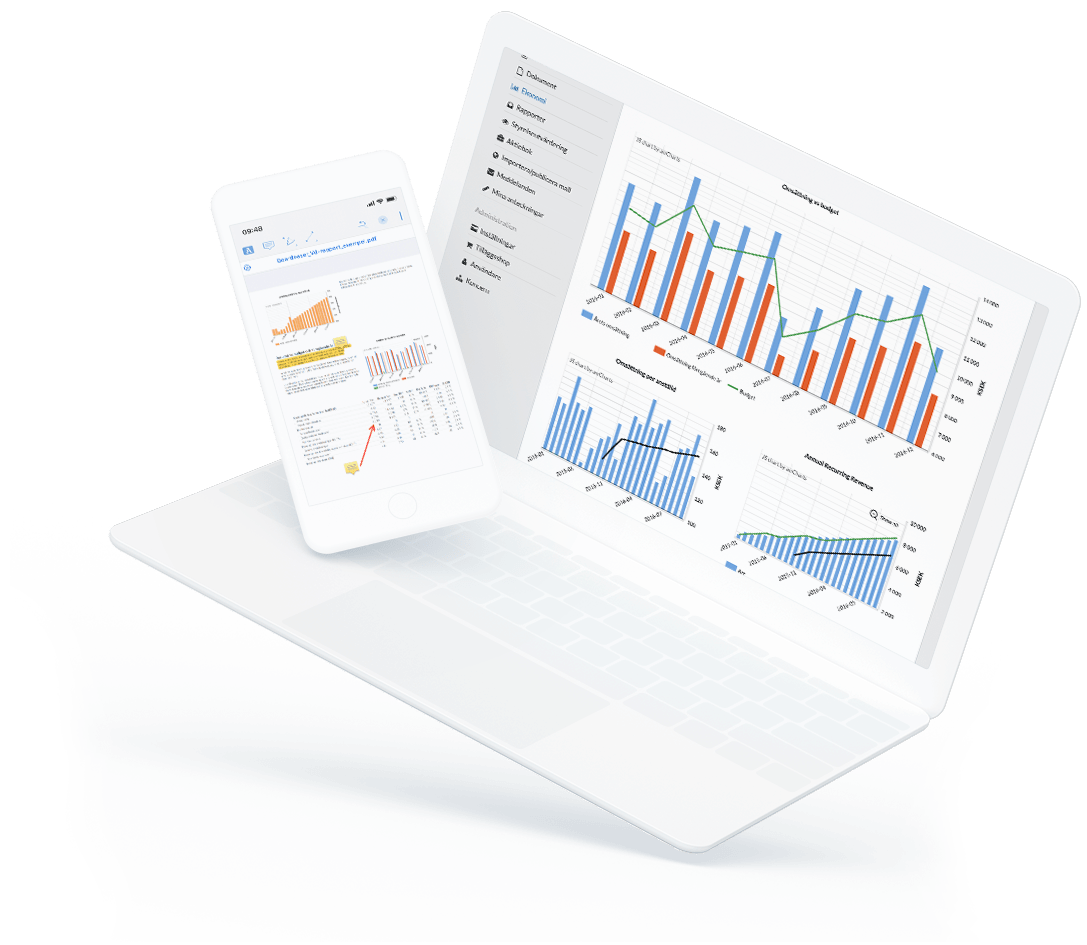 Quick reports that impress
With Boardeaser, you can deliver insightful and detailed reports that meet your board's follow-up needs. All that's required is an accounting file. Your data is automatically visualized in graphs, tables, and key figures that are easily compiled in our report templates.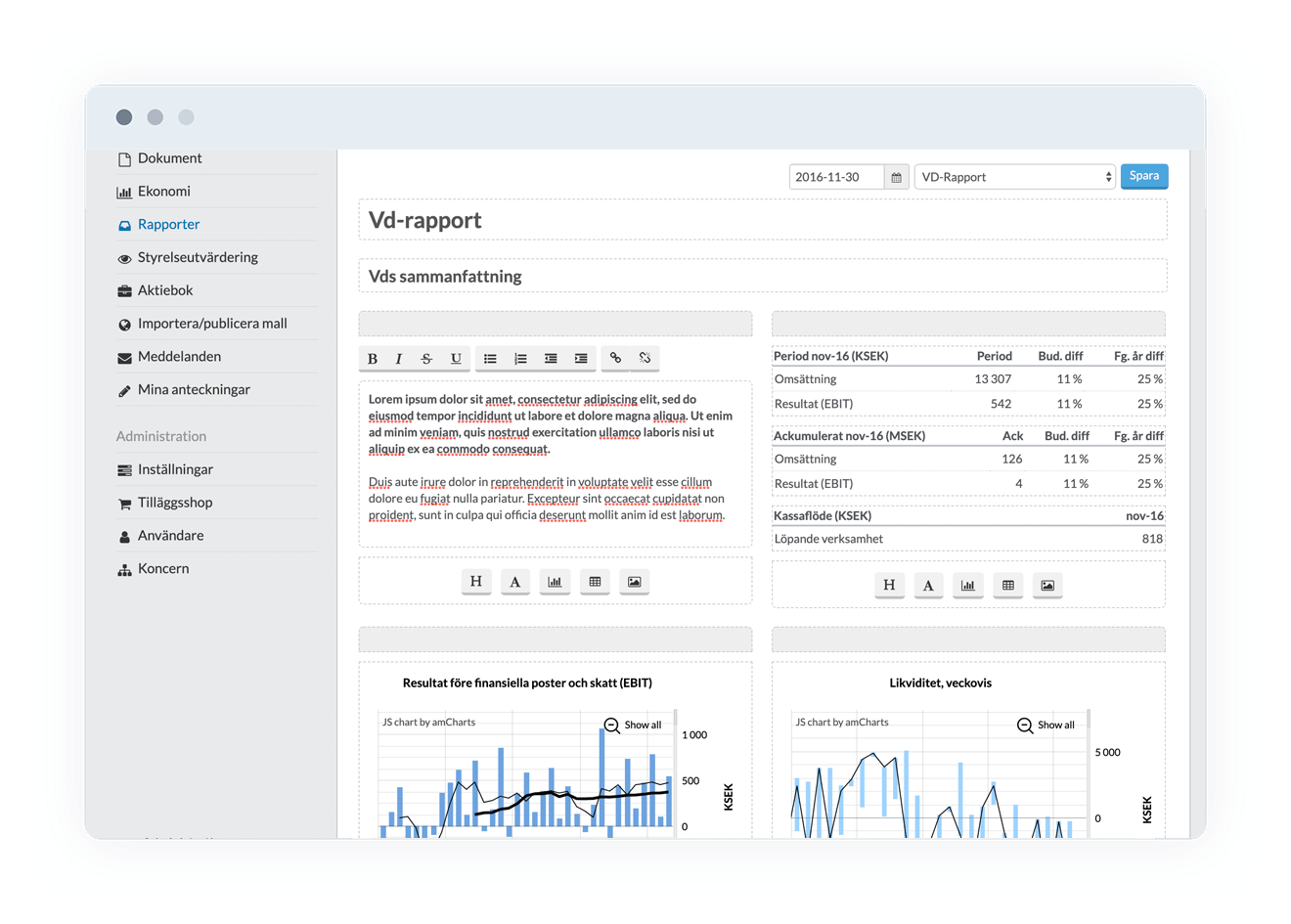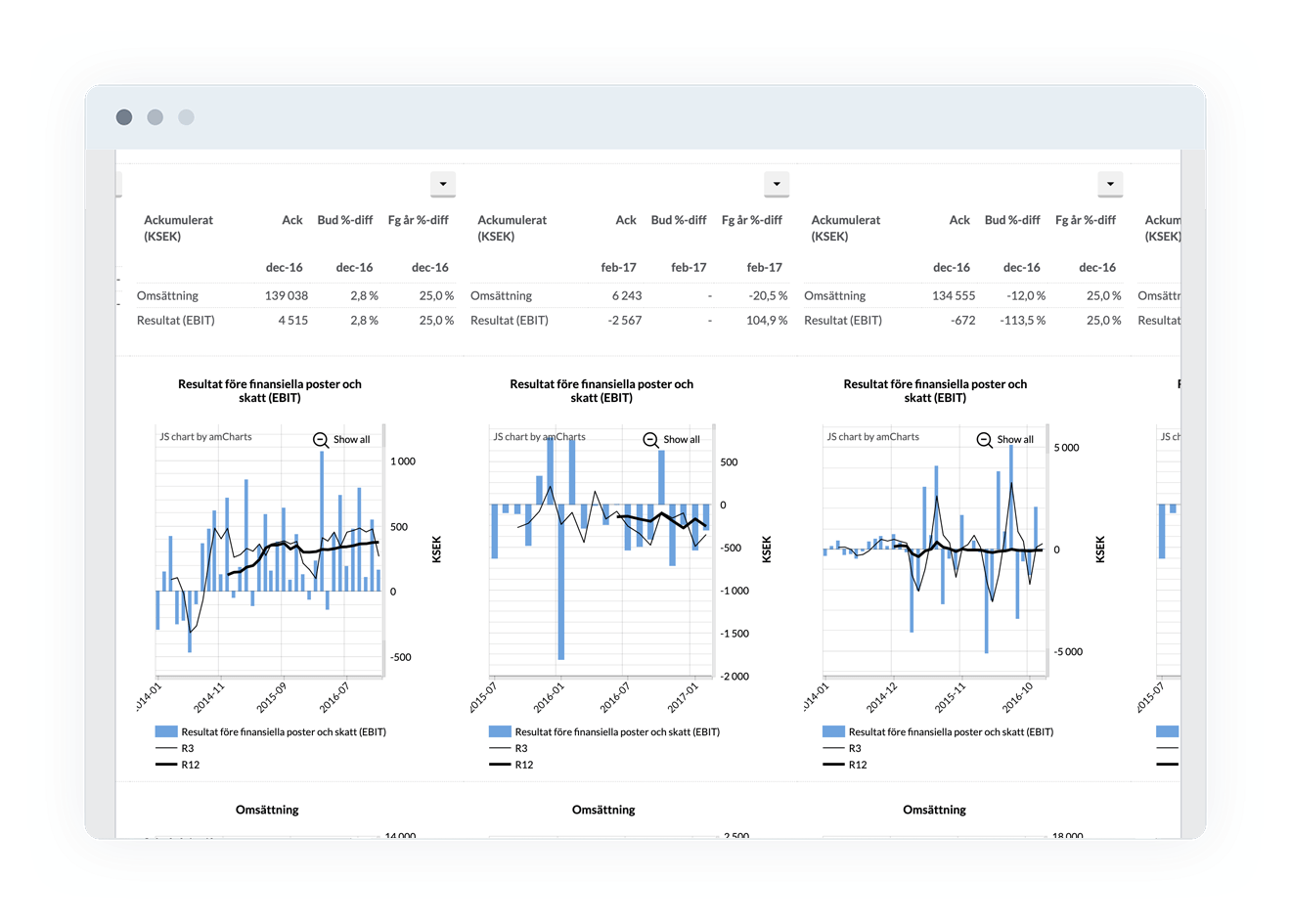 Dashboard for quick overview
Boardeaser Financials gives your board insight into the company's development and financial position. Pedagogically presented and accessible 24/7.
Income statement
Balance sheet
Liquidity analysis
Equity analysis
Checks and balances analysis
Analysis and control of tax payments
Outstanding customer invoices analysis
Average length of outstanding customer invoices
Development of cash liquidity
Solvency
Analysis of results compared to the budget
Development of profit margin
Analysis of sales against budget
Development of sales growth
Tax analysis
Analysis of results
Credit to customers
Distribution of customer invoices according to age
Cash flow analysis
Track trends over multiple years
View per day, week, month, quarter, and/or year
The mean of 3 and 12-month rolling periods
Multiple variations for each graph and table
After uploading your data into Boardeaser, you can export a budget template or budget proposal compatible with Excel. We automatically produce a budget informed by history and trends. Upload your budget and get an automatic reconciliation statement – monthly and accumulated.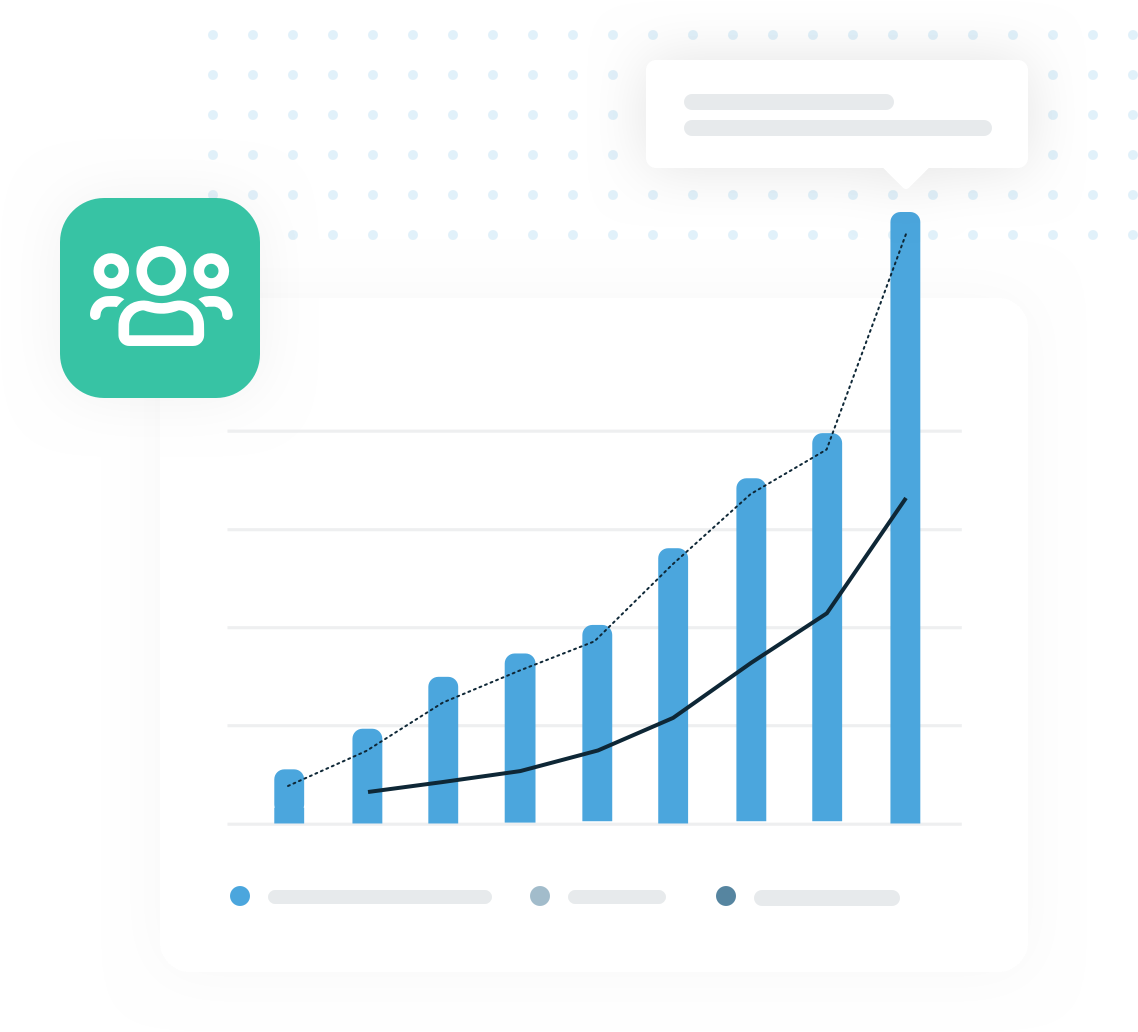 Book a free demo to see how Boardeaser improves the efficiency and quality of your work. Fill in the form and we'll get back to you shortly to book a time!