The complete solution for corporate governance
Boardeaser offers a complete solution with digital board portal, reporting and compliance. We streamline the ongoing work and automate your reporting – you get the conditions for better decisions and more time for strategic company building.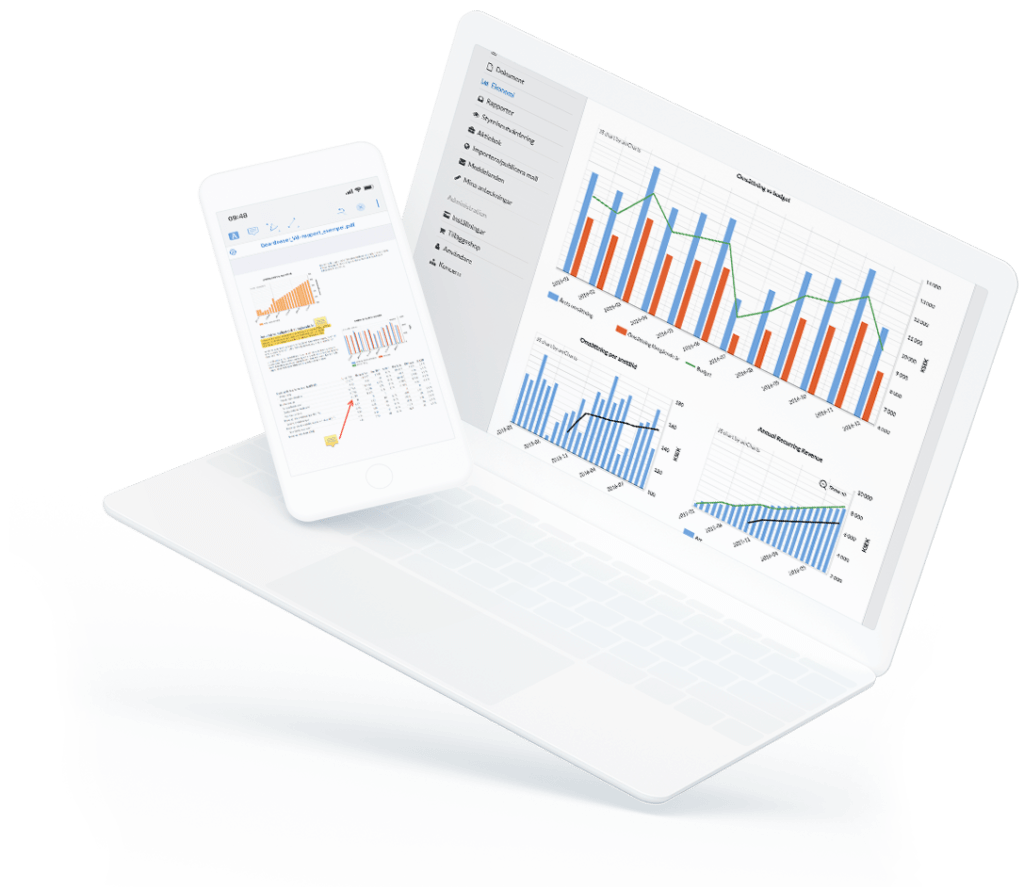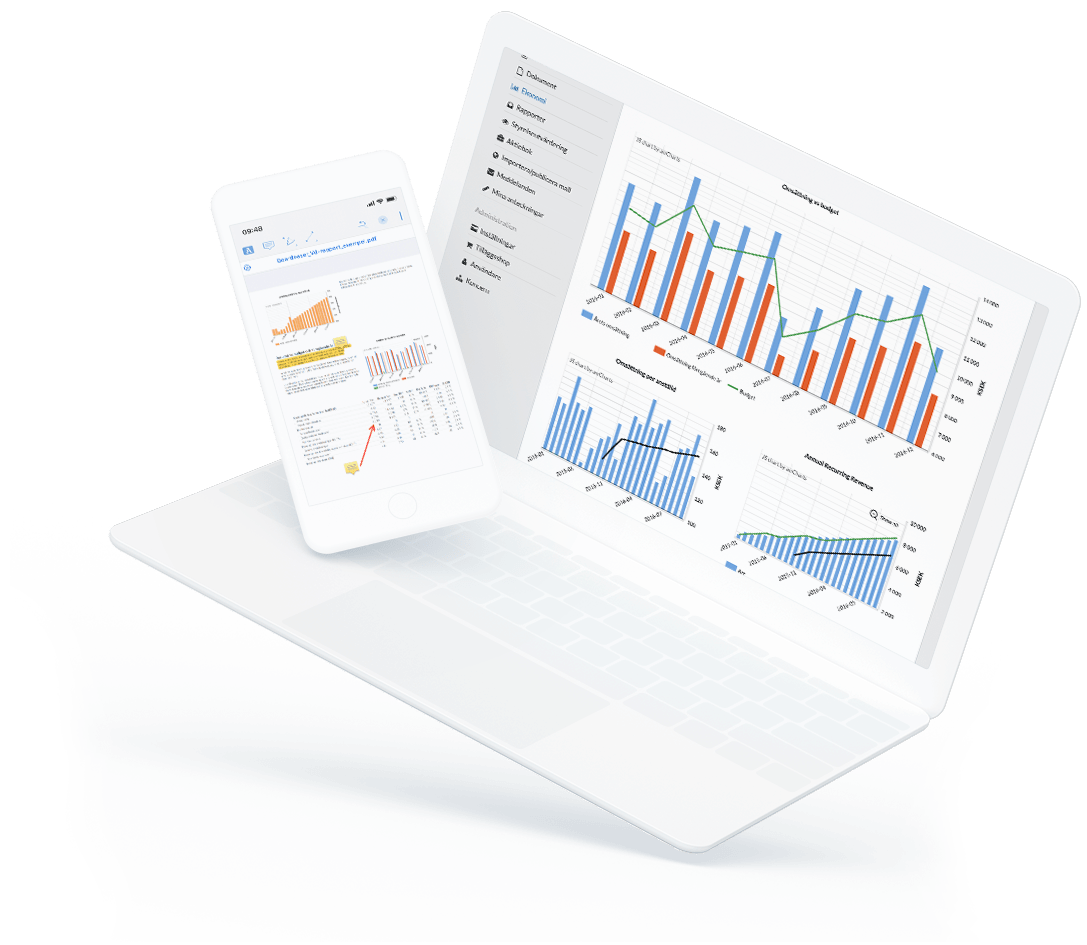 Boardeaser's board portal streamlines all parts of the board's work. Smart functions, clear meeting processes, and an easy-to-use interface save you valuable working hours.
Fast reporting to the board and investors.
Automate and improve the quality of reporting to the board and investors. The CEO and CFO save valuable time and the board gets easy access to insights and company development. Win-win.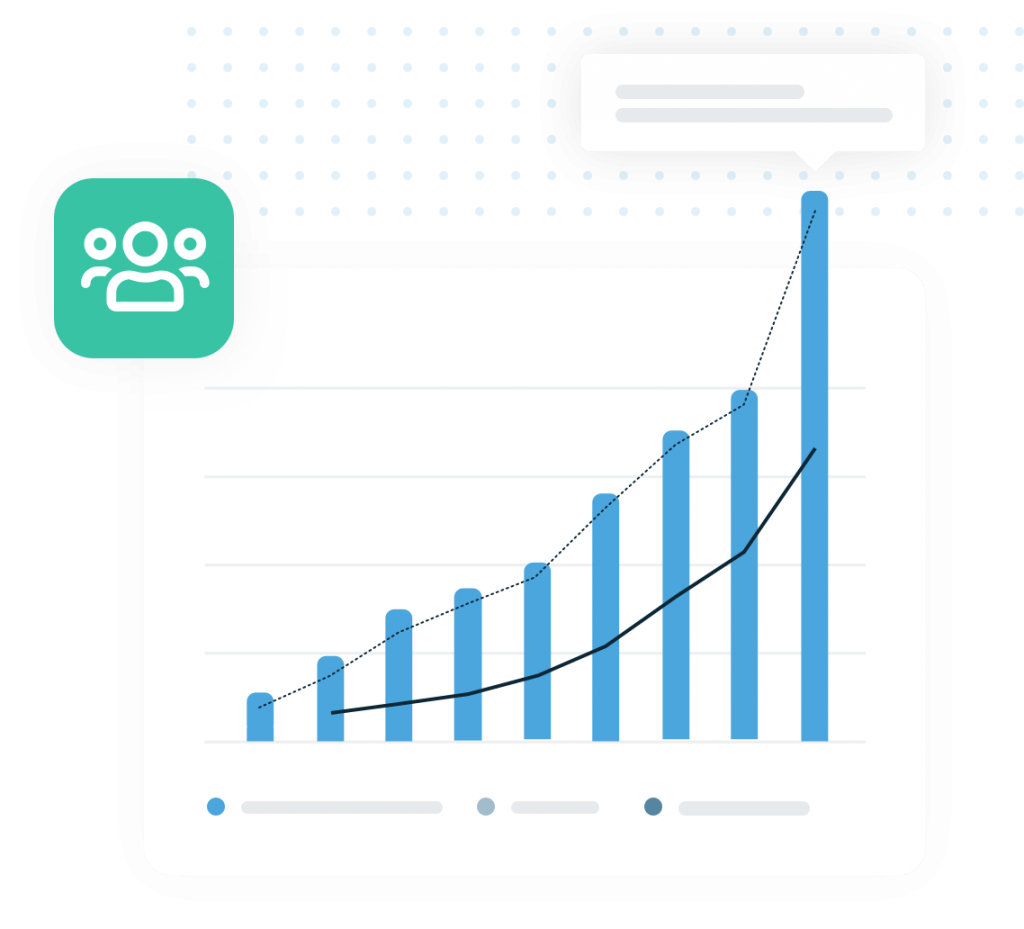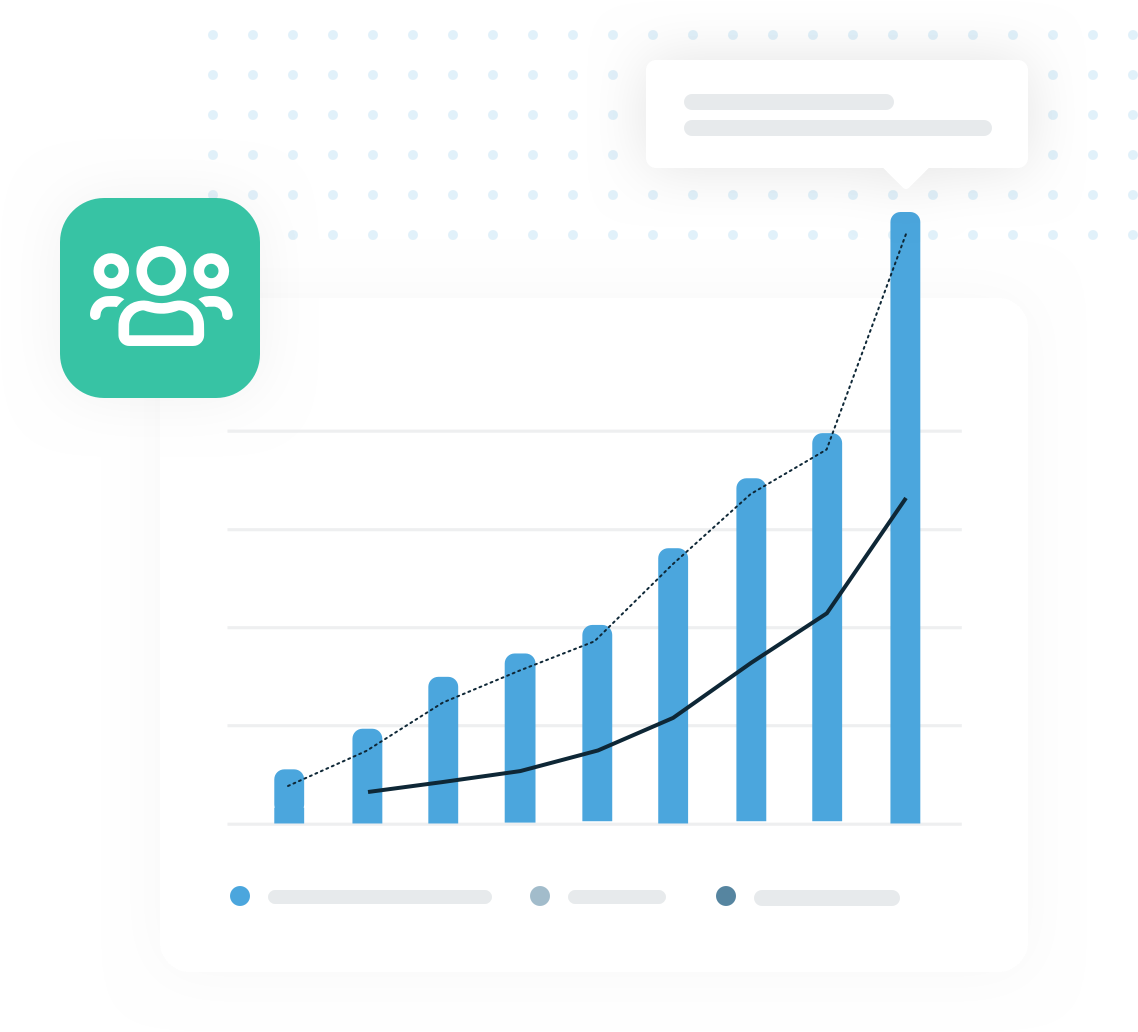 Organize your contracts and documents
With Boardeaser, you easily structure and collect the documents and agreements that should be in place for a DD. Our help functions provide support to ensure that everything is in place and remind you when updates should be made.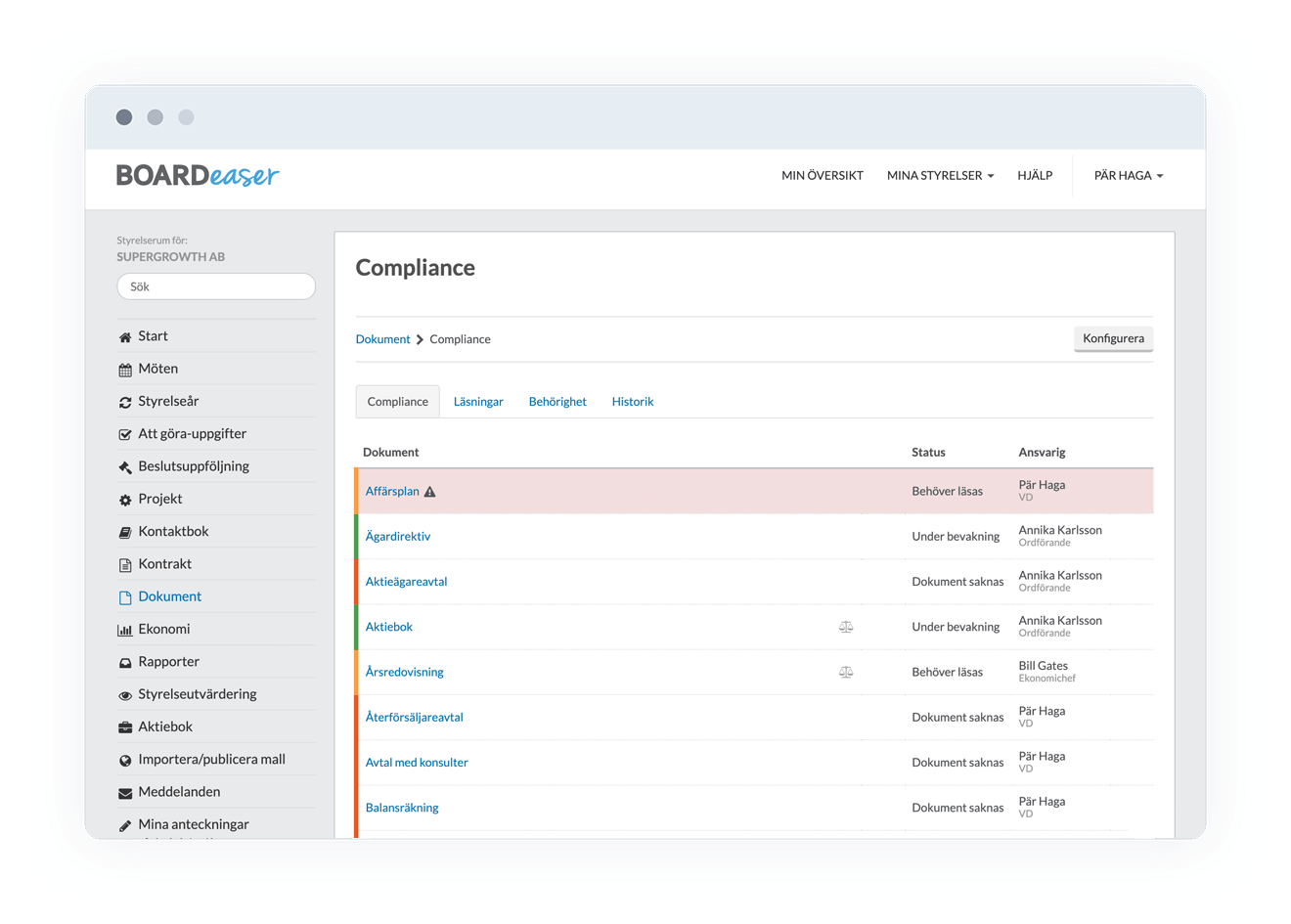 Boka demo idag och testa vår plattform i 30 dagar utan kostnad!
Helt gratis och utan krav
Vill du veta mer om hur vår plattform kan hjälpa dig i ditt styrelse-, lednings- eller ekonomiarbete?
Under en demo får du bland annat: 
skräddarsydd genomgång av plattformens funktioner
svar på dina frågor och funderingar från en av våra experter
tips på hur du kan jobba smartare (istället för hårdare)
Efteråt får du möjlighet att testa vår plattform i 30 dagar utan kostnad. Du förbinder dig inte till något, abonnemanget avslutas automatiskt efter testperioden om du inte väljer att fortsätta. 
Boka en demo genom att fylla i formuläret till höger. Vi återkommer så snart vi kan med förslag på tider.
Skicka in formuläret för att boka en demo
Vi återkommer inom kort med förslag på tider för en demo.